COMPLIANCE DRIVEN

COLLABORATIVE APPROACH

REVENUE RESULTS

COMPLIANCE DRIVEN
 COLLABORATIVE
APPROACH

 REVENUE RESULTS
MedInform is your answer to maximizing reimbursement for your hospital system. Our experienced team specializes in accident recovery and itemization solutions, which frees up your time to focus on your patients' care.
With MedInform, you can rest assured that we work to find the best possible route to payment recovery. Working with the accident victims, often at the hospital, to identify a source of recovery – we bill immediately to expedite payment.  However, we never interfere with the provision of health care. We know your patients come first.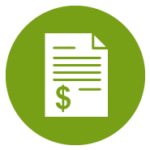 When you work with MedInform, our Recovery Specialists bring decades of experience to the table to help your hospital system recover payments that have fallen by the wayside. We can help you secure those payments and maximize reimbursement.
Itemizedstatements.com is a secure, online web application for attorneys or any third party representative to obtain medical billing statements. Obtain these documents efficiently, streamlined and fast –all online. HIPAA and HITECH compliancy is held to the highest standards. MedInform's Specialists make your life easier, one statement at a time.
When you work with MedInform, our staff makes your accident troubles their own.  Creating and implementing a recovery program for your hospital, we work personally to maximize reimbursement, while following proper procedures, all in a timely fashion.
Our staff is hired based on their experience and personal commitment to working diligently with our clients and acting compassionately with your patients. They are well versed in regulatory matters and the necessary documentation so compliance is never an issue.
Questions? We're Here to Help