Our Accident Recovery staff makes your accident troubles their own.  Creating and implementing a recovery program for your hospital, we work personally to maximize reimbursement, while following proper procedures, all in a timely fashion.
Our Itemized Solutions program provides accurate, timely and secure copies of hospital billing statements, UB 04 and HCFAs in a streamlined and efficient manner.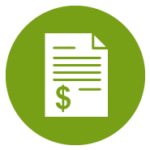 When you work with MedInform, our Accident Recovery specialists bring decades of experience to the table to help your medical office recoup missed payments that have fallen by the wayside. We can help you secure those payments and maximize reimbursement on any timeline.
Itemized Statements is a secure, online web application for attorneys or any third-party representative to obtain medical billing statements as well as UB-04 and HCFA documents for your clients. Obtain these documents efficiently, streamlined, and fast—all online. HIPAA and HITECH compliance is held to the highest standards.